Sipel
You are here
Industry presence
BioAlps database
Sipel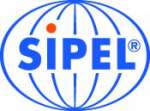 Domain:
Medical Devices, Consumables & Reagents
Medical Devices, Instrumentation and Electronics
Contact:
Chemin de la Pallanterie 7
1252 Meinier / GE
P: 022.752.45.55
F: 022.752.40.55

http://www.sipel.ch
SIPEL is a privately held company founded in 1989 in Geneva, Switzerland. Sipel develops, manufactures and distributes high technology precision hand tools for the medical device industry. The product range includes tweezers, pliers, cutters and vacuum pickup Tools. For all critical applications Sipel manufactures custom made Tools according to Customer requirements.
Sipel offers solutions for the handling and the cutting of small and sensitive components, as well as for hard and challenging materials.
The M-Series Cutters are revolutionary cutters that last longer and provide precision results for all hard wire cutting applications, including NiTinol, piano wire, tungsten, vectran, and stainless coated materials. The M-Series medical-grade cutters offer a choice of head shape, handles and grips (double dipped traditional or ergonomic), and cutting edges.